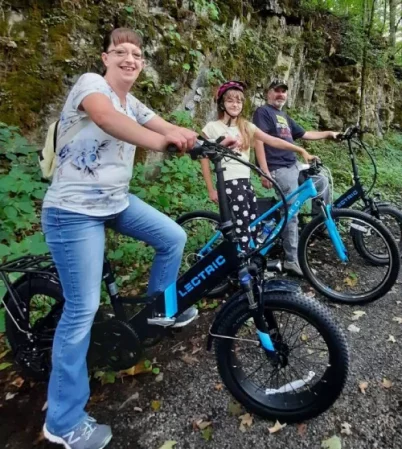 Welcome To The Mountains!
Creeper Trail Bike Rental & Shuttle
Discover the ultimate cycling experience at Creeper Trail Bike Rental & Shuttle in Damascus, Virginia. We take pride in being your one-stop destination for everything related to biking. From top-quality bike rentals for riders of all ages and abilities to exceptional shuttle services, we've got you covered. Our selection of bikes is carefully chosen and maintained to ensure a safe and enjoyable ride every time. Whether you're an adrenaline junkie looking for an off-road adventure or a family seeking a leisurely ride around town, we have the perfect bike for you.